"Further, though, the TOMS campaign — like the million shirts — misses the..."
– The 7 Worst International Aid Ideas (via stfuconservatives) Or instead of zizek, you coulda asked the people in poverty you speak of, what they need? They could tell you what helps, better than a detached comfy white fuck can guess. How you so smart for sayin whats been obvious to them and folks...
"Terms such as "culturally deprived," "economically disadvantaged" and..."
– Robert B. Moore, "Racism in the English Language" Why people of color > "minorities" or "non-white" (via wretchedoftheearth)
Kate Spencer: On Seeing Lena Dunham Naked →
katespencer: When I was 10 years old, some moms in my fifth grade class organized an end of the year pool party for our entire grade. It was one of the first times I can recall being sent into a tailspin of anxiety for weeks, because it meant I had to wear a bathing suit in front of my classmates. After many…
"Perhaps the story of our love belongs to the 1960s, when everything seemed..."
– Judith Newton, "A Valentine For My Gay Ex-Husband"
thesickestjokes: Oxymorons are basically complicated.
"[Republican Paul Ryan's] budget is a fraud. No, it's not "imperfect", it's not a..."
– Paul Krugman, "Ryan in Two Numbers." (via ryking)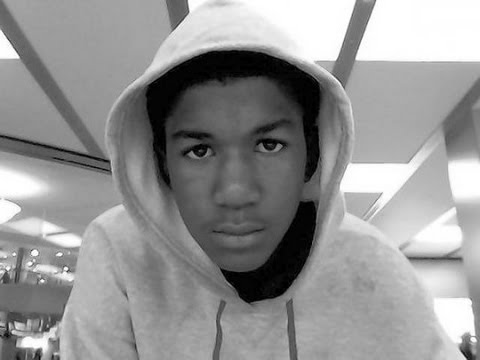 "I've been forced to explain homosexuality to my kids (aged 3 and 4) because..."
– KateP, Internet commenter (via cocklordsimone)
"He encouraged me and supported me and thanked me for speaking out about the..."
– President Barack Obama called Sandra Fluke on Friday to express his concerns to the law student who was called a "slut" by Rush Limbaugh. POLITICO (via brooklynmutt)
"When it comes to women, they don't get rights. They get restrictions."
– Sen. Frank Lautenberg via @AdamSerwer (via think-progress)
Help me prove this to my friend. Reblog if you...
Think Progress: 6 Facts About Mitt Romney's Taxes/... →
think-progress: 1. Romney paid a lower tax rate than many middle-class Americans, at 13.9 percent. 2. Romney makes more in a day than the average American makes in a year, and becomes a 1 percenter every week. 3. Romney likely paid $0 in payroll taxes. 4. Romney has accounts in countries notorious for… AHHHH I HATE EVERYTHING
Occupy Online: Dumbledore's Army →
occupyonline: I recently, finally, watched the last Harry Potter movie. If you haven't…spoiler alert. Anyway, upon seeing the film, I realized it was quite apropos. You have this dormant, insidious evil that slowly gains enough power to infiltrate the minds and actions of "dark lords" - (i.e. corruption of…
Think Progress: 11 Facts From 2011 →
think-progress: 1. The CIA is monitoring up to 5 million tweets per day. 2. Income inequality in America is worse than in Ancient Rome. 3. Twenty-three straight polls find Americans overwhelmingly want to raise taxes to pay down debt. 4. 68% of millionaires support raising taxes on millionaires.
The Wealth Gap Between Congress and Voters Is... →
Both The New York Times and The Washington Post have separate reports today about the widening wealth gap between members of Congress and the people they represent. Almost half of all Congresspeople are millionaires and their median net worth has climbed to $913,000, compared to $100,000 for the rest of America households. According to the Post, that number drops to $725,000 when excluding home...
Think Progress: 11 Quotes From 2011 →
think-progress: 1. "There's been class warfare going on for the last 20 years, and my class has won." — Warren Buffett  2. "Gay rights are human rights and human rights are gay rights." — Hillary Clinton 3. "Today, we are all Troy Anthony Davis. Tonight, a little piece of all of us will die." — Rep. John…
How to Occupy the World: A Call for True... →
occupyonline: occupy-anthro: The leading tagline of the Occupy Wall Street movement reads: "Protest for World Revolution."  This is an ambitious claim, to be sure. And in most respects it seems to ring quite true: the movement has successfully taken root not only in cities and towns throughout the United States but also in major urban centers around the world.  On October 15, Occupy Wall...
Swerdna1121: Tolerable Christmas Music →
swerdna1121: Somehow this year I was able to avoid overexposure to most of the traditional mall-style Christmas music, but my family has still been demanding Christmas music for the last few days, so I created a playlist of some less tradition Christmas songs that I actually enjoy. Here it is in no particular… Been listening to this on repeat the last few days. :)
"There's something great about learning another person's unique vocabulary...."
– Lisa Hickey, The Ethics of Vocabulary (via hippeauxbleu)
Kim Jong-Un Privately Doubting He's Crazy Enough... →
theatlantic: Nobody does breaking news like The Onion. NOBODY.
Public Radio International: North Korean leader... →
publicradiointernational: Kim Jong Il, the long-time leader of North Korea, died on Saturday morning at 8:30 local time, North Korean state media announced Sunday night. According to Yonhap News Agency in South Korea, the supreme leader died on a train ride of "physical fatigue." He was 69 years old. BNO…
"We don't really seem to analyze the fact that marriage is a complicated..."
– Joan Morgan on "The Media's Obsession With Unwed Black Women" (via jsmooth995)